Exploring Excellent Free Software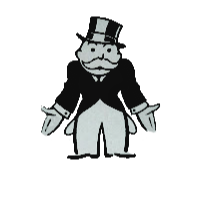 Free is always good.. especially if you're broke. This blog post is going out to all those starving artists, under funded graphic designers, new business entrepreneurs and the person that has decided that maybe their 10 year old computer needs replacing. I will be listing some of the best free software (in my opinion since I use these software packages on a daily basis). So lets begin.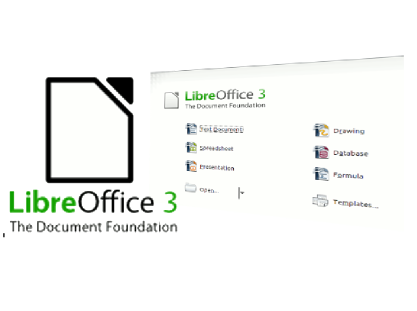 LibreOffice.org 3.4.4
LibreOffice is a completely free Office package which rivals the proprietary Microsoft Office package. In my opinion, the computer back in the early 1980's was used mainly as a replacement to the type writer. Its been well over 20 years since that time and honestly, the time of making money from creating software that is used to replace the typewriter has come and gone. Give it a rest. Why on earth are we still being charged for this? Thanks to the people that contribute to LibreOffice.org (including people that donate), we have a complete replacement for Microsoft's Office.LibreOffice comes with everything you need. A word processor, a spreadsheet, presentation application, database, and countless other uses. Mainly I use LibreOffice Writer to do all my pre-blogging. To help combat against software piracy, LibreOffice is a great start. Its free, its compatible with Microsoft's Word Document files making it even more seamless in migrating. Don't wait, go download your copy and start working freely! http://www.libreoffice.org/download/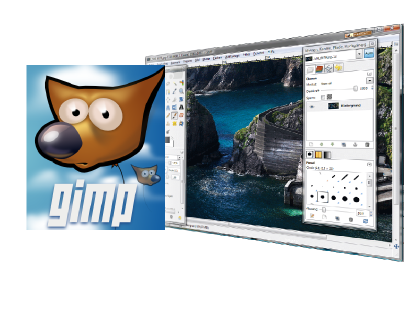 GIMP Image Manipulation Software 2.6.11
Drawing is a great creative talent, and what better then saving the planet by not using paper to doodle on. GIMP is a very powerful image software that allows artists, photographers and graphic designers to create images for free. This has got to be one of my favourite applications for it allows me to freely create my images, or edit them, and save them in a wide range of formats. From simple stick-men drawings to digital photographs, GIMP is ready for the job. When put up beside MS Paint theres no comparison when it comes to its ability to leave the competition behind. Download your copy and start drawing freely! http://www.gimp.org/downloads/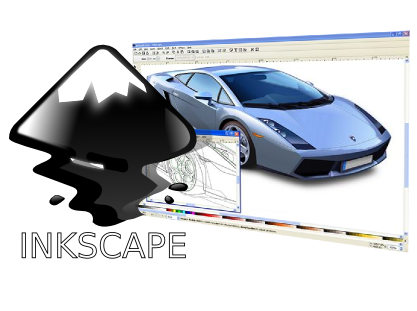 Inkscape Vector Graphic Software
Now for the more design creative artist, vector graphics are the way to go. Create amazing images and resize them without distortion. Vector art has become the standard when it comes to web development and advertising. Dive in, get your hands dirty. Inkscape has the power to unleash your potential! Download your copy and start designing freely! http://inkscape.org/download/?lang=en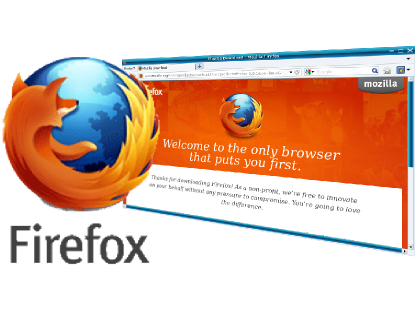 Mozilla Firefox 9.0.1
Browsing the internet has become one of the biggest things home users do. From Facebook to Youtube, home users are doing more on the internet. With new services being provided such as Netflix, its no wonder that more people are using the internet to gain access to content. With sites like Wikipedia and Google, people are able to find everything with a few clicks. So why not use some of the best free software to do that? Mozilla's Firefox is a secure and fast web browser that allows you do everything you normally do while browsing the internet, but with you, the user, in mind. Ultimately its your choice what browser you use, but why only use one when there are several out there for free. As they may run faster then the browser your operating system came with. Download your copy and start browsing freely! http://www.mozilla.org/en-US/firefox/new/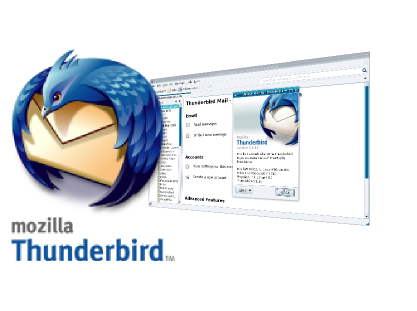 Mozilla Thunderbird 9.0.1
With the invention of email, we've lowered our dependency on regular postal service when it comes to writing to your 'pen pals'. Sometimes getting hundreds of letters every week. What is one to do when it comes to organizing, filtering and scheduling your messages? Mozilla's Thunderbird is a great option. It gives you the ability to have your email in one central location no matter what your current email provider is, you can have it setup in Thunderbird. Have multiple email addresses? Not a problem. Thunderbird and handle everything for you! Sort incoming email into folders, so that the next time you get an email from grandma, you'll have all her letters sitting in a folder waiting for you to read. Or maybe just to add a bit of a personal touch with pictures and different text. Thunderbird is the postal software you've been waiting for. Download your copy and start sending email freely! http://www.mozilla.org/en-US/thunderbird/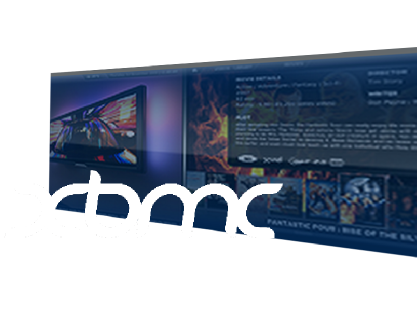 XBMC – Bringing you digital media 
XBMC is a brilliant media centre program to bring all your digital media in one place. This software is designed to allow the user to enjoy their digital content from their couch. With easy to control navigation, all digital media (online or offline) can be viewed from this one central location. The next time you want to watch some of your downloaded digital content, why not try it in a digital movie theatre. With multiple skins available, you can easily change the user interface to your tastes. This is one of the best programs for viewing content I have seen in a very long time. Go ahead, start viewing your digital media freely! http://xbmc.org/download/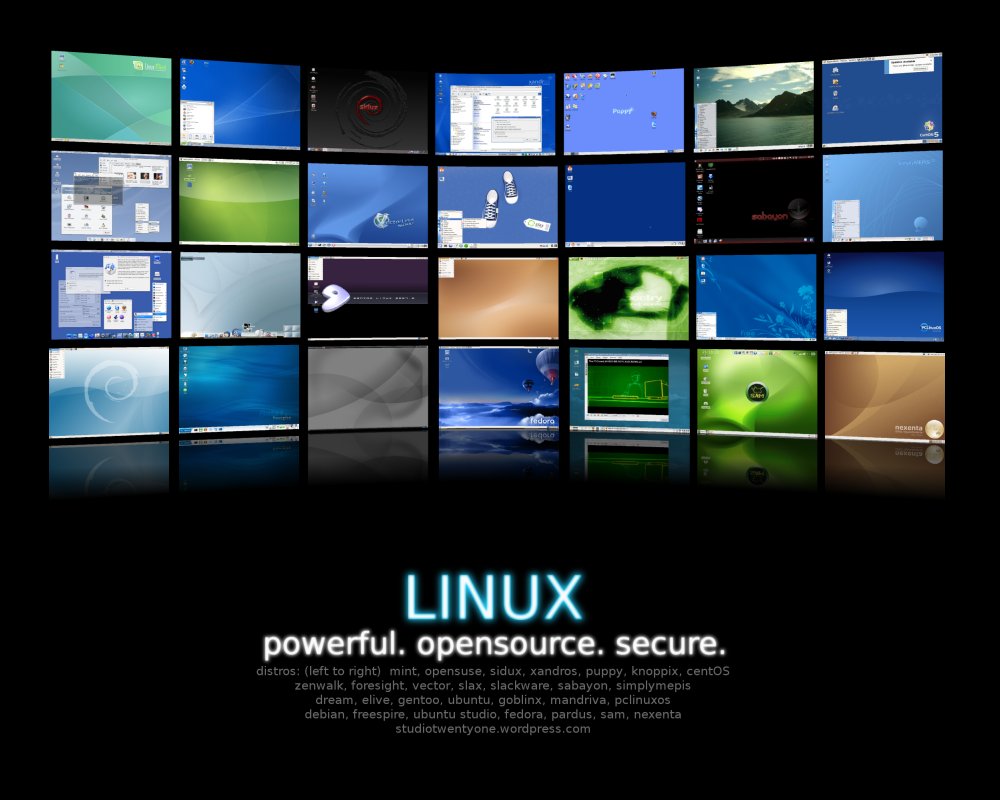 Linux – Pick your flavor
Now that you've seen all this software that can easily be used for your everyday things, why not make the switch to a new operating system that is also free. Every software package that I have mentioned above is available for Linux. So there is no need to feel the dependency of your current operating system any longer. Linux is built for you, the human being. Each human uses their computer different then another human being. Thus Linux has multiple types of operating systems available for all walks of life on this planet. Just to list a few;

Mageia - http://www.mageia.org/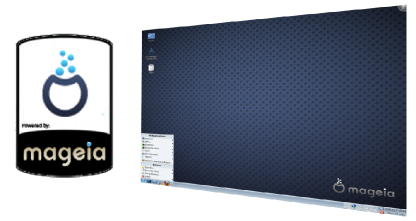 Ubuntu - http://www.ubuntu.com/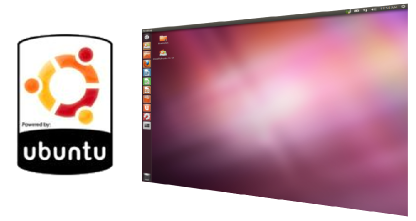 Fedora - http://fedoraproject.org/en/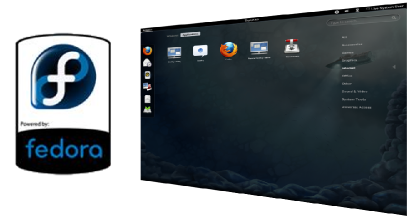 Mandriva - http://www.mandriva.com/en/linux/overview/



Linux Mint - http://linuxmint.com/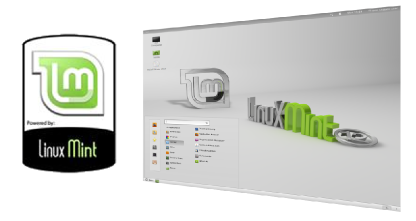 Debian - http://www.debian.org/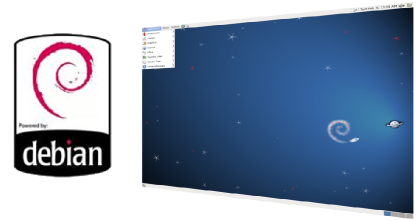 OpenSUSE - http://www.opensuse.org/en/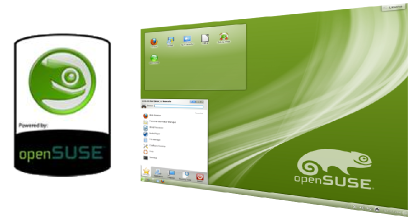 Slackware - http://www.slackware.com/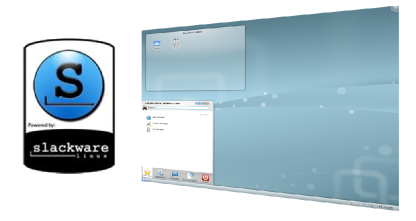 PCLinuxOS - http://www.pclinuxos.com/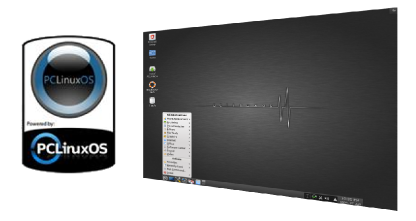 PuppyLinux - http://www.puppylinux.com/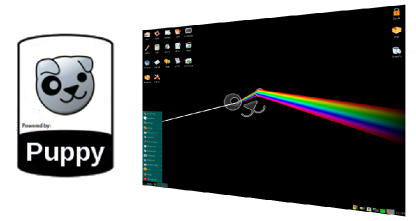 ZorinOS - http://www.zorin-os.com/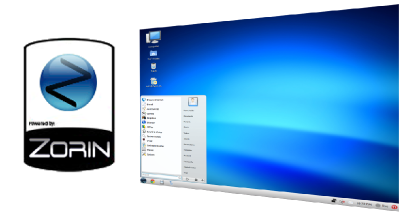 All of these operating systems are different. They look and feel different. But under the hood, they are all built upon the Linux kernel. Being free, you can download and try them, without even changing your current operating system on your hard drive. Wha?? Thats right, you can drop the disc in and try Linux right from the CD/DVD. You can have a 'test ride' if you want. This is a great way to find out if the operating system will work flawlessly with your machine or not. Most of the time, Linux will recognize your hardware and configure it without you needing to provide any drivers. Thats a switch from other 'proprietary' operating system that you are use to. The time has finally come for you to explore the completely free computing world. From this angle, the world looks a whole lot sweeter! Download any of the Linux operating systems above and get started using Linux. You'll be pleasantly surprised how much fun it is to see the world from a completely free perspective.
jankowskihi6 likes this
willnotcompute posted this